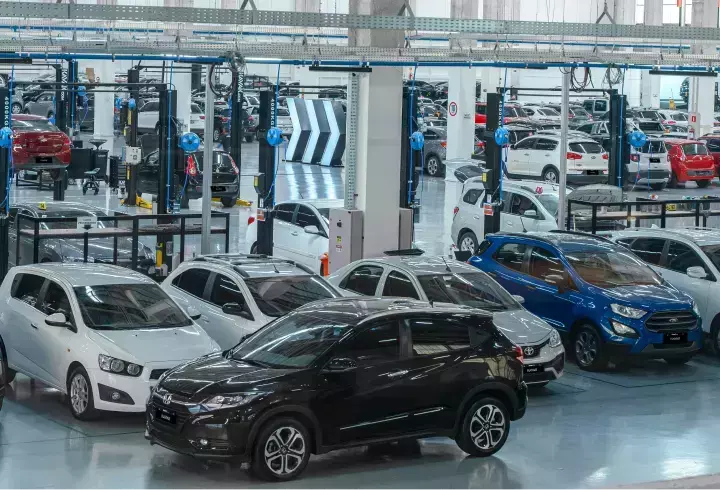 Story
Our ride
In 2014, KAVAK was born with the idea of commiting to solve the inefficiencies of the fragmented used-cars market. By 2016, KAVAK opened its doors in Mexico City.
2020 was a crucial year for KAVAK's growth and expansion, we not only become the first Unicorn in Mexico by reaching a valuation of 1 Billion Dollars, but we also started our international expansion launching KAVAK in Argentina. We also widened our presence in Mexico by landing at Querétaro, Monterrey, Puebla and Guadalajara.
But this was only the beginning, in 2021 we opened operations in Turkey and Brazil, and by 2022, we've reached additional expansion to Latin American markets (Chile, Colombia and Peru).
In 2021, we built the biggest reconditioning center in Latin America in Sao Paulo, Brazil.
KAVAK is driven by the mission of correcting the vulnerabilities that cause risks and frauds in the transactions of the used car market and by providing access to financing opportunities, and we are making it happen!